For the Truecleaner website, the brief was to build the entire website to promote the business, generate new orders and increase customer confidence. The design was developed following the client's vision. We were also responsible for the design of the logo, the structure, typography, images, SEO and optimization.  We also assisted with domain reservation and hosting. The result was a marketing-oriented one-page website, which is dynamic, transparent, fast and informative.
Features:
One-page presentation "Business card" page
Unique design
Hot Spot Attention-Getting Map markings
Cache
Loading optimization
Dynamically moving images
Motion graphics
Animation techniques
Mobile (standing, lying) / Tablet / Desktop view
Contact form
Logo design, vectorisation
Image SEO
web hosting reservation
Domain Name Advice
Domain Reservation
Company email address
Image optimization
Google MyBusiness management
Moving introduction before and after pictures
Maintenance
Technical support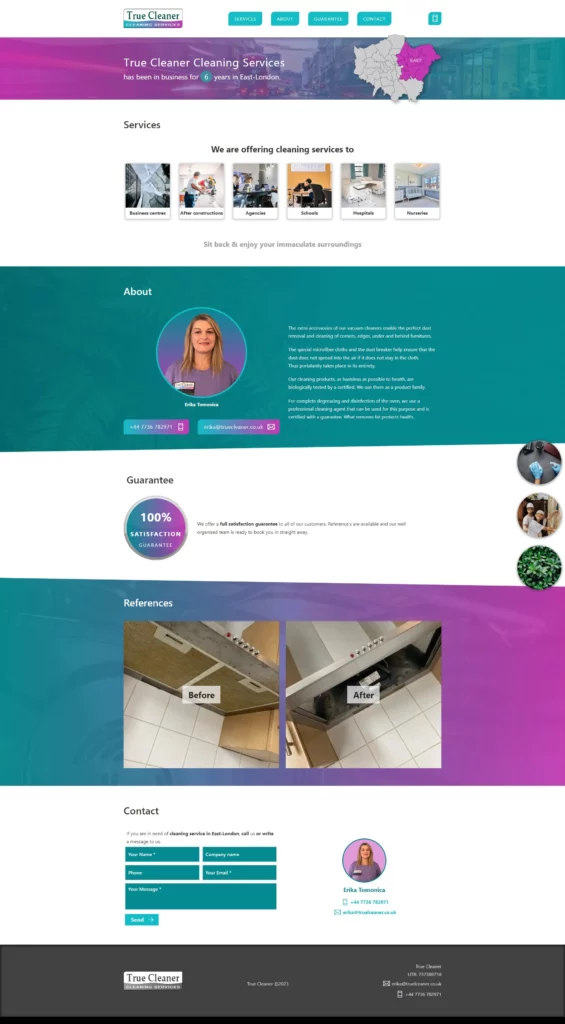 Share this content with your friends, please.