Intertoll's European head office asked us to translate their existing corporate web design into a Brand website that could be edited by our client, such as projects and other texts and content. In addition to contact details, the English-language website also contains information on projects already completed, mission statement, company services and current open positions. The design was adapted to the rest of the company's website. After training, the site could be changed by the client at any time, making the project cost-effective.
Features:
Multi-page Brand website
Presentation of company mission, services
English-language interface
Presentation in line with the company's image
Motion graphics
Animation techniques
Cache
Loading optimization
Mobile (standing, lying) / Tablet / Desktop view
Data upload
Image optimization
SEO settings
Skip to top button
Client changes website content, after training
Maintenance
Technical support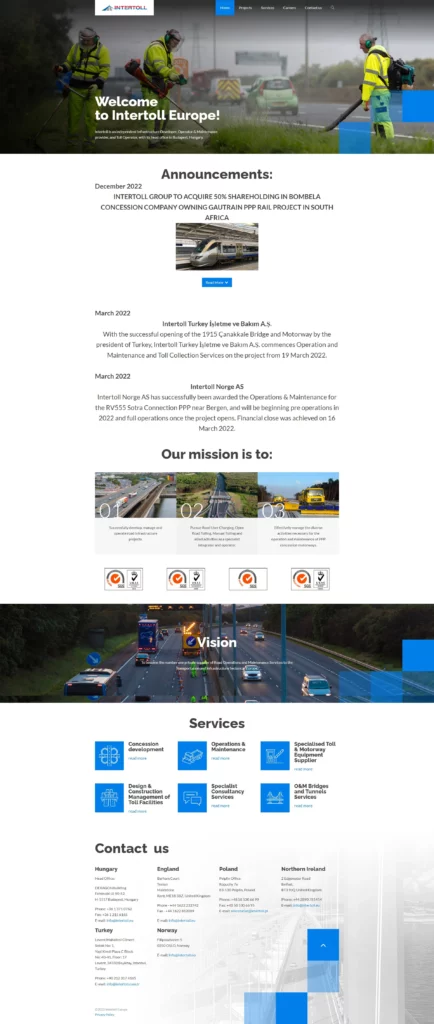 Share this content with your friends, please.