We were commissioned by BPK Cleaning to create a Brand website, which was a redesign of their existing website. The main goal of our work was to get more enquiries from the website, to demonstrate the efficiency of the cleaning company to potential clients, the wide range of services it offers. At their request, we created a modern, dynamic website built from a marketing point of view, based on the design of existing publications. This website can be edited by our client, such as texts, content, prices, before and after photos. After the training, the site could be changed by the client at any time, increasing its cost-effectiveness.
Features:
Multi-page introduction web page
Presentation of company services, activities
Logo vectorization
Moving reference header
Animated presentation
Dynamic moving images
Motion graphics
Cache
Load optimization
Mobile (standing, lying) / Tablet / Desktop view
Upload data
Image Gallery
Client changes website content, after training
Image SEO, scaling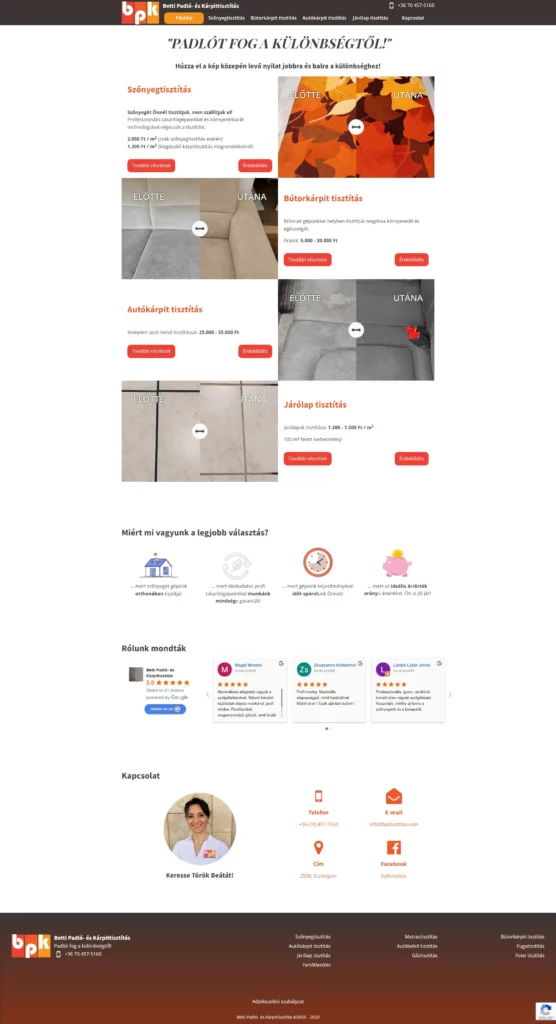 Share this content with your friends, please.