Energetic certificate, László Gál
The brief for this project was to build a complete website to capture new orders. The design took into account the activity and used the most expressive colours. The typographic elements were chosen for legibility and the dynamic moving images make the layout exciting. The result is a one-page website that is dynamic, transparent, fast and informative.
Features:
One page introduction "Business card" page
Hot spot attention-grabbing map markings
Cache
Loading optimization
Motion graphics
Dynamically moving images
Animation techniques
Mobile (standing, lying) / Tablet / Desktop view
Privacy policy
Copywriting
Hosting reservations
Domain reservation
Google MyBusiness settings
Maintenance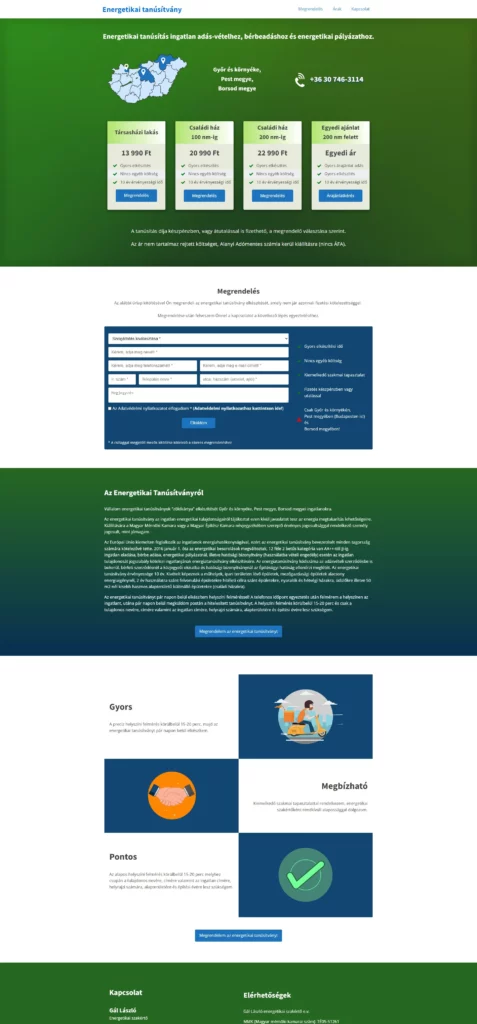 Share this content with your friends, please.