The restaurant's previous website contained only the menu and contact details, but at the start of the pandemic we converted it into a webshop. The fast upgrade proved to be a very good decision, as the closures meant that the restaurant was only able to offer home delivery. The development of the website avoided the closure and took the restaurant to a new level. Having its own webshop has further increased the business's revenue and is now prosperous.
The previous band wesite was also created by us, but our task was this time is the current look and function, the home deliveryand the entire construction of the webshop. We have been supporting the website with maintenance and 0-24 backups for 6 years.
Features:
Multi-page webshop
Registered shopping facility
Registered and unregistered shopping
Payment by credit card (Visa, MasterCard, AmEx, Maestro, JCB)
Payment with Széchenyi Leisure Card (OTP, MKB, K&H)
Minimum order amount per region for delivery
Connect food to Facebook page
Gift card
English – Hungarian interface
Table reservation
Cache
Loading optimisation
Motion graphics
Animation techniques
Optimisation of images
Media presentation, videos
Mobile (standing, lying)  / Tablet / Desktop view
Social login (login with Google, Facebook profile without password)
Maintenance, Backups 0-24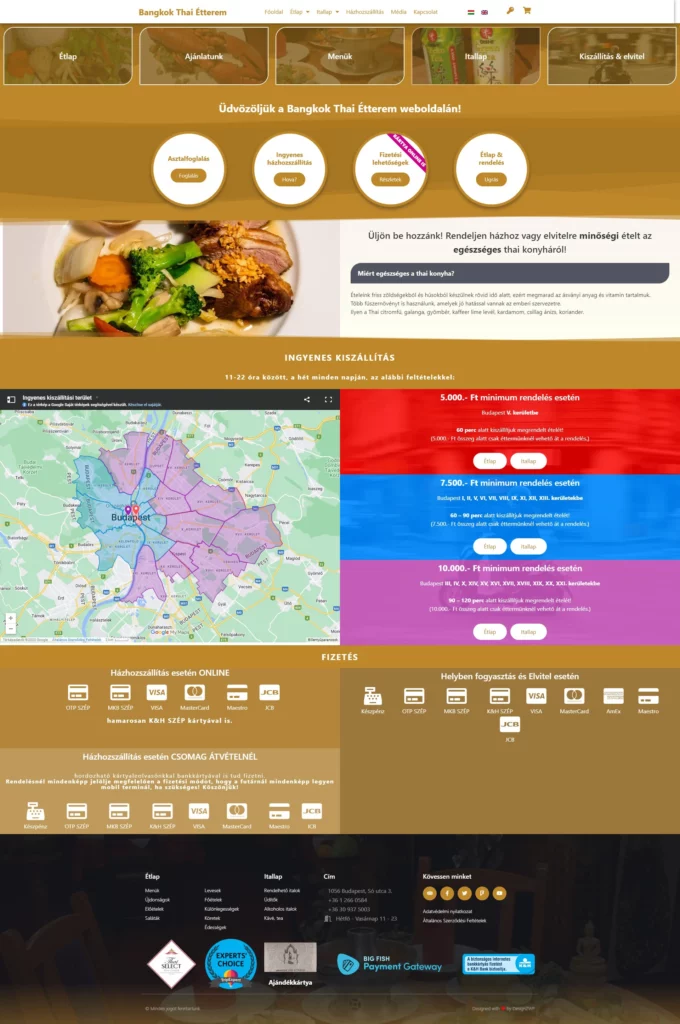 Share this content with your friends, please.