Bioextra commissioned us to translate the web design created by their designer into a website with pixel accuracy. The website became the perfect Brand website to support the company's international business relations, faithfully reflecting the company's image and mission.
Features:
Multi-page Brand website
Presentation of the company's mission, services
Company mission statement, services, products and services
Design of a visual identity as defined by the client's graphic designer
English language interface
Animation techniques
Cache
Loading optimization
Contact form
Mobile/Tablet/Laptop view (portrait, landscape)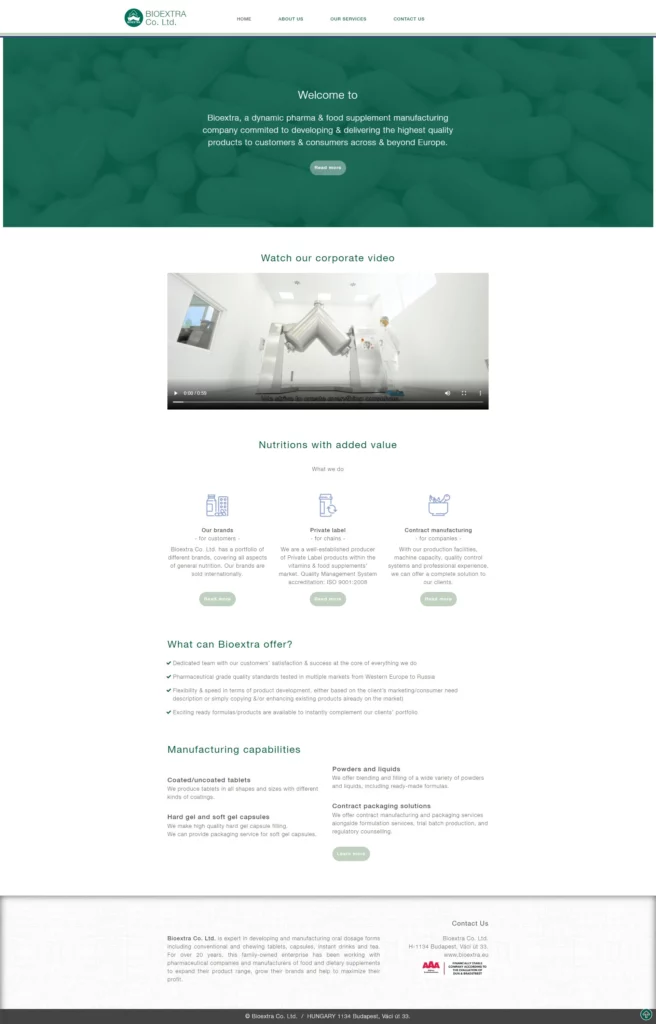 Share this content with your friends, please.