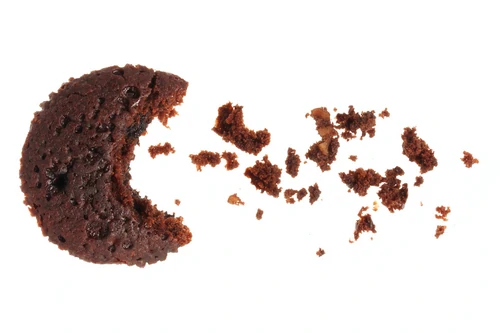 The Design2wp.com website uses cookies to operate the website, to make it easier to use, to track activity on the website and to display relevant offers.
Please read this document carefully and only use the services of the website if you agree with all of its points and accept them as binding on you (hereinafter referred to as "User"). Please note that this policy only applies to the use of cookies on this website.
What is a Cookie?

A cookie is a small piece of data that Internet services store in your browser. It is a technology that is essential for the operation of an online service to provide an efficient and modern user experience.  Is supported by all browsers today.
How is a cookie created?
First the client machine sends a request to the server. The server then generates a unique identifier and stores it in its own database, and sends the cookie back to the client with all the information. The returned information cookie is stored on the client machine.
How is the Cookie useful?
When the client machine interacts with the server again, it has already paired the cookie that was previously created and stored. The server compares the contents of the cookie it received and the cookie it stored. This makes it easy to identify, for examlpe, the logged in registered user. Without this, it would not be possible to log in to a website.
What cookies does the website use and why?
The website uses cookies for the following purposes:
to distinguish and identify browser users
to facilitate your navigation through our website and the use of its features to ensure a seamless user experience
to collect information about how you use our website – by measuring which parts of our website you visit or use most, so that we can learn how to provide you with an even better experience when you visit our site again
to place targeted ads on other websites
to track activity on the website so that we can send you more relevant offers that are of interest to you
to improve our website
Types of cookies
Basic functionality cookies
These cookies ensure the proper functioning of the website, facilitate its use and collect information about its use without identifying our visitors.
Examples include storing calculator usage values, cookie handling acceptance status, remembering login methods and details, website notification message status and reduced functionality Google Analytics code.
Please note that without the use of these cookies, we cannot guarantee you a comfortable use of our website.
Cookies for statistical purposes

In order to improve our website and the user experience, we also use cookies that allow us to collect information about how our visitors use our website. These cookies do not identify you personally, but collect information such as which pages our visitors have visited, which parts of the website they clicked on, how many pages they visited, the length of time spent on each session, and any error messages.
Performance cookies
Performance cookies are also Google Analytics and Google Optimize cookies. For more information about Google Analytics and Optimize cookies, please click here:
https://developers.google.com/analytics/devguides/collection/analyticsjs/cookie-usage.
Targeting and advertising cookies
These cookies are designed to make the websites more relevant or interesting to you. These cookies cannot identify you personally without your consent. They collect information such as which pages the visitor has visited; which part of the website the user has clicked on; how many pages the visitor has visited; all in order to find out about the content that most interests you.
However, if you have consented, we may use the information collected when tracking your use of the website together with your personal data in order to tailor our marketing communications to your needs and aims to provide you with more personalised offers.

We use advertising cookies from the following providers on our website: 
Google Adwords
Detailed information about the service is available via the following link: https://www.google.com/intl/hu/policies/privacy
Doubleclick
The detailed information about this service is available at the following link: https://www.google.com/intl/hu/policies/privacy
How can you check and turn off cookies?
All modern browsers allow you to change your cookie settings. Most browsers automatically accept cookies by default, but these settings can usually be changed so that the browser can prevent automatic acceptance and offer you the choice of whether to accept cookies each time.
Please note that, as cookies are intended to facilitate or enable the usability and processes of our website, preventing or deleting the use of cookies may prevent you from using the full functionality of our website or may cause the website to function differently than intended in your browser.
You can find out about the cookie settings of the most popular browsers by following the links below: